Choosing new wheels for your car can be daunting, but we've got a few ideas to help you pick out the perfect ones. American Racing offers a huge selection of wheels for every budget.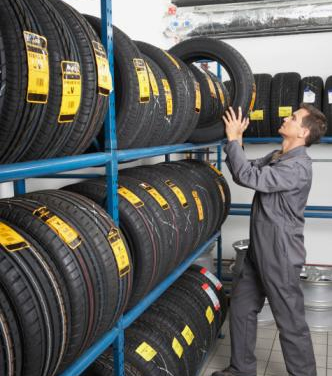 You've recently bought a new car and now you want to upgrade your wheels. You have a budget and you don't want to lose out on quality or style. American Racing offers a huge selection of wheels for every budget. Aftermarket or custom wheels can enhance or change the look of your entire car.
Choose Your Style
Perhaps you want to restore an old muscle car or give your hot rod a new look. Maybe you want heritage wheels for a more retro feel. Or you may desire a sleek, clean look for your new vehicle. Whatever car you drive, you can customize the look of your car by choosing from the many different styles of wheels available through American Racing. AR offers four categories of wheels, each containing dozens of unique options to choose from.
Choose Your Wheel Size
Choosing a wheel size can be daunting, especially if it's your first time buying wheels. Bigger isn't always better and it can dramatically alter your car's performance. Increasing your wheel size can be done if you adjust the profile of the tires you use. Finding a good balance between aesthetics and performance can be key.
Talking with a tire professional
may be helpful if you aren't sure which wheel size is best for your car.
Choose Your Color and Finish
Beyond selecting the construction of your wheel, such as alloy or steel, choosing the finish is the final touch to completing the look of your car. At American Racing you can choose black, silver, or colored as a base. After that you can decide if chrome or matte is more your style. The choices available to you will depend upon your budget. There are many affordable options out there to help you achieve the look you desire. Changing your vehicles wheels can be a great way to alter your car's performance or help your car stand out in the crowd.
Our helpful staff can help
you choose the right tire for your new wheels!